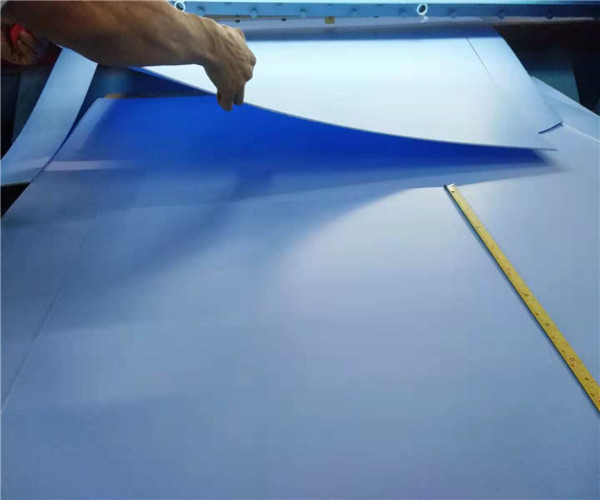 Bluestone Plastic Technology Co., Ltd. formerly founded in 1994 as a Japanese owned company, We are a high-tech enterprise which is always committed to the lightweight research and application development of polyolefin environmental protection polymer materials. Mainly engaged in research and development, manufacturing and sales of polypropylene foam board. The sales headquarter is located in Shanghai, with factories and logistics centers in Shanghai, Guangdong and Tianjin. Lowcell board is independently developed by our company, using carbon dioxide physical foaming technology, a continuously extruded hard and low foaming PP board..The board has the advantages of soft surface feel, light weight, flame retardant, high strength, non-toxic, environmental friendly, recyclable, no VOC emission. It is mainly used in building energy saving, modern transportation (aviation, high-speed rail, new energy vehicles), logistics packaging, furniture daily necessities, health protection and other fields.
Leading The Market--Our Products
We provide you with high-quality products, purchase consultation, customized the use environment for you, until the door-to-door design of product parts for you. Let you focus on the development of new products, so that your enterprise development is full of power.
Service Market -- Value
We provide you with high-quality products, make full and reasonable use of existing investment, make scientific decisions on future development measures, reduce the R & D cost of enterprises, and maximize the benefits.
Strive To Develop -- Team
Our development engineers are experienced. Your demand is our task, your call is our clarion call.
Earlier engaged in the production of PP foam materials in china
One of the leading manufacturers of PP foam board in China、
Join our cooperation program, you will get the latest new materials and new product applications
Widely used in auto parts, equipment manufacturing, stationery, packaging, building materials
We actively respond to the call of the world for energy conservation and emission reduction, and make unremitting efforts to realize the green and environmental protection of the whole society.